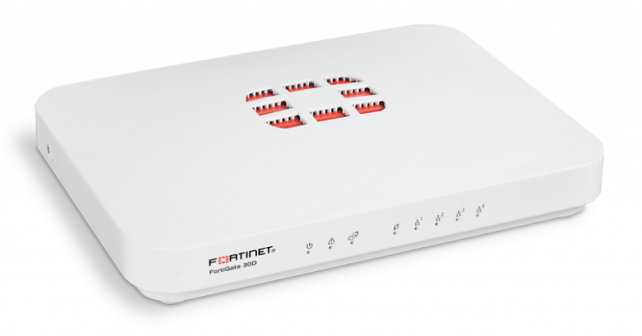 What to expect in terms of security and performance from Fortinet products
The Gartner's 2014 Magic Quadrant report for UTM places Fortinet as the Leader, which is not a surprise as the company holds the Leadership position since 2008. Once more, Fortinet has demonstrated its industry leading ability to safeguard business data, applications and networks with supreme network security appliances.
Certainly Fortinet's security products are the best in the market. In addition, huge arrays of products help SMBs as well as enterprises find the most appropriate range of security products in their budgetary levels. Whether you need to install an Enterprise Next Generation Firewall, High performance Data Center Firewall or a smaller UTM device for your Small Business or Distributed Enterprise site, there is a FortiGate virtual or physical appliance available to fit your unique Network Security requirements.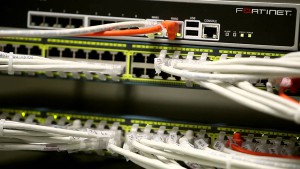 Fortinet delivers High Performance Network Security Solutions that assist you protect your data, network and users from continuously evolving threats. The combination of the FortiOS Operating System with the custom FortiASIC processors and the advanced generation CPUs offer advanced protection from highly targeted attacks.
FortiOS: It enables you to choose from an assortment of world-class capabilities and configuration options. It enables you to achieve the right threat management system. FortiOS 5 delivers a multi-layered approach to dealing with today's most dangerous security threats.
FortiGuard: The Integrated based Security Services of FortiGuard Lab's maximize protection and optimize performance across the complete range of Fortinet's security platforms. As a new threat appears FortiGuard Labs 24x7x365 Global Operations pushes up-to-date security intelligence in real-time to Fortinet solutions, providing quick protection against new and emerging threats.
FortiCarrier offers improved FortiOS security features specifically designed for 4G LTE Carrier and ISP Networks. The ability to inspect Stream Control Transmission Protocol (SCTP) and GPRS Tunneling Protocol (GTP), large-scale IPSec termination in support of communication with large numbers of eNodeB, and carrier-grade NAT (CGN) support, make FortiCarrier OS enabled FortiGates a perfect platform choice for emerging LTE environments.
FortiASIC processors deliver very high performance, ultra-low latency and unparalleled scalability. FortiASIC-SoC2 provides pioneering hardware-accelerated network security performance. The SoC architecture mixes general purpose processing power with Fortinet's custom ASIC technology in one chip. This simplifies appliance design on the whole as well as delivers industry leading performance.
Recently, Fortinet announced the release of many rugged networking, security products, which includes: FortiGate Rugged 60D, FortiGate Rugged 90D, FortiAP 222C and FortiSwitch 112D-PoE. These security products are purposely built to resist the severe weather conditions from -40 to 60 degrees Celsius that usually accompany deployment to safeguard industrial control systems that go through many diverse climates around the world.
The rugged security devices use specialized hardware components that meet or exceed industrial EMI, standard thermal and other requirements as well IP ratings for weather proofing. The dedicated security appliances also provide security intelligence powered by FortiGuard Labs with huge importance given to ICS threats and system plus consolidated wired and wireless networking.
Some other features of Fortinet security products include: industrial control specific capabilities, like protocol support and application awareness, in form factors designed according to international substation automation standards IEC 61850-3 and IEEE 1613 and cable-less and fanless designs. With Fortinet security products offering all these features and capabilities, you can easily trust the range of products to ensure security of network, data and applications of your SMB or enterprise.
Get in contact with us today, to discuss your security needs and remedy potential threats.