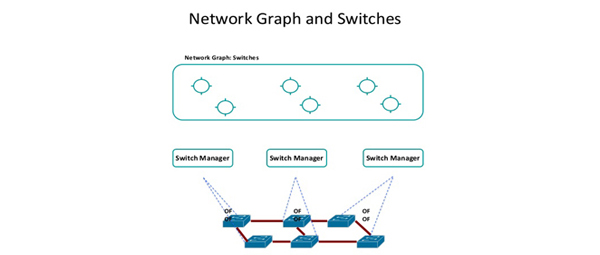 Social networking giant-Facebook created a buzz in the networking world by building its own open TOR switch that is designed to operate more like a server for improved flexibility. It is a big step forward for white box switches and a pioneering platform for application networking.
Facebook's OCP (Open Compute Project) switch, code named Wedge uses commodity hardware in the form of a micro-server plus an open source operating system code-named FBOSS. Wedge and FBOSS give networking teams the flexibility to build custom switching platforms for specific uses, from both the software and hardware aspects.
This new switch isn't an actual product; it is a design for a new product, one that Facebook gives away for free via its OCP. OCP is a very novel way to buy and build computer hardware. Anyone can use them for free and contribute to the designs, ordering them from a contract manufacturer. Additionally, Facebook's switch is also part of a radically new way to design networks called software defined networking (SDN).
Basically, SDN is an approach to networking in which control is decoupled from hardware and given to a software application called controller. SDN takes all the fancy features of networking equipment and puts them into software that runs on servers. Facebook involvement with SDN will promote them to do just that. However, network engineers are split on how the new Facebook open source switch and SDN OS will affect their environments.
A really important question networking community is facing is: will these hyperscale-networking technologies spread to the rest of the market or are they a unique phenomenon?
Certainly, this has sparked the interest of the community. But, it is a well-known fact that design challenges of hyperscale data centers are different from traditional data centers. We can describe it like this: designing a hyperscale data network is like training a tiger – your focus is only on the needs of a single piece of software. On the other hand, when talking about traditional data center network, it is more like managing a zoo.
This difference in the two makes it clear that there are three groups when it comes to engineers' reactions to the Facebook Wedge and FBOSS announcement.
First group:  Ready for the Facebook switch and SDN OS, now
There are those who want FBOSS and Wedge as-is for their data centers. These organizations have software development teams that construct in-house control/management systems, and "initial turn-up and decomposing, upgrades and downgrades, draining and undraining (as referred by Facebook), are issues they like to solve on their own. As a result, for an established networking software engineers, FBOSS is a new software component that they want to start using instantly.
Second group: Wedge and FBOSS are good, but packaged management is essential
Then there is a camp that wants to try Wedge/FBOSS approach, but need the control/management systems packaged and ready for consumption by an expert networking team. Instead of designing a complete data center network in a flash, this group has tended to look to particular projects: VDI, OpenStack, Big Data – to justify a new network design.
Finally, there is a group who thinks that news like this represents a hyperscale phenomenon and not the beginning of a superior trend. At least not, until they see more acceptance by the community on a larger scale.
Now, you decide, in which group you are?