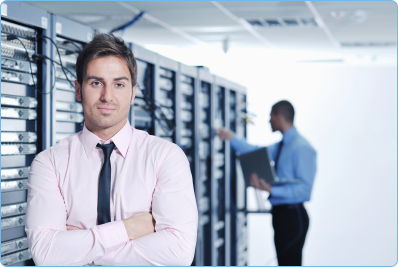 IT Supply Services
As a professional organization, you need an IT sourcing partner that knows global business (logistics and customs regulations in the geographic areas you operate), knows the complexity of managing multiple suppliers and urgency in delivery time.

Our IT Supply Services provides clients efficiency; clear of mind and assurance in equipment quality throughout the procurement process.

With our technology expertise added to IT supply, myNet will act as your single point of accountability for all IT procurement which ultimately result in improving your service response time, streamlined process, projects being delivered on-time and within budget.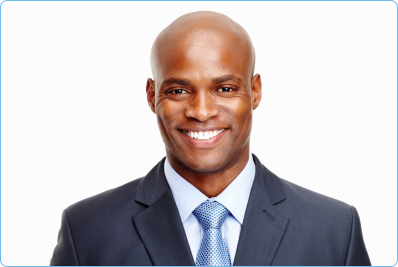 Professional Services
In recent years, more and more IT decision-makers are recognizing the impact that project management has on their companies' bottom lines. Increasingly, however, companies have been forced to manage critical projects with limited staff, smaller budgets and fewer resources. Too often, the unfortunate result is projects that are late or over budget and in fact, statistics demonstrate that most projects fail to meet expectations.

IT projects often fail because they include the usual project-management challenges, such as deadlines, budget constraints and too few people to devote to the project. But they also face unique technology challenges, from hardware, operating system, network or database woes, to security risks, interoperability issues, and the changes manufacturers make to their hardware and software configurations.

Through our professional services, we support you in diligently planning and building new solutions for your business.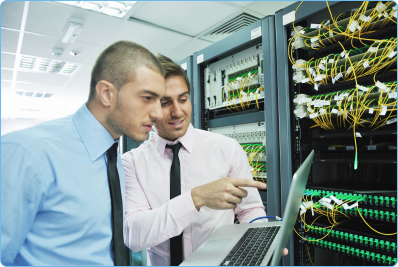 Network optimization service
Clients often try to resolve their speed issues by installing new equipment and higher bandwidth circuits. Our Network Optimization Service focuses on optimizing your actual wired and wireless networks infrastructure, making it scalable in order to support your business evolution (Data, voice and video).

We will analyze the current network flows and behaviors before performing traffic engineering, detailed information on the types of traffic transiting your network and issues with speed or unpredictable network traffic movement will be collected.

On completion of the optimization, your organization will:
Identify gaps and prepare to manage change by receiving assessments & guidance.
Get better performance from your network through expert support, network traffic should be seen to run more speedily and operate in a predictable manner
Make better-informed IT investment decisions by improving your visibility & insight into the state of your network.
Build knowledge and skills throughout the entire engagement.
Network Optimization tools include:
Quality of Service (QoS) Configurations
Routing Protocol Configuration
Routing Optimization
Policy Based Routing
Network Failover / Redundancy at L2 and L3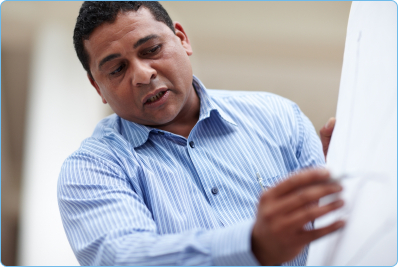 Corporate Training
We deliver training solutions for business and government organizations that ensure your success. No matter what your Information Technology training needs are, we can work with you to develop a training solution that delivers results.

We can provide expert instruction and tailored courses delivered on-site or to your facility of choice. Save time and money by training a small or large group with onsite.
We offer courses in networking, wireless, operating systems, programming, security, VoIP and telephony and business process improvement. Contact us to request more information on a tailored on-site training program.