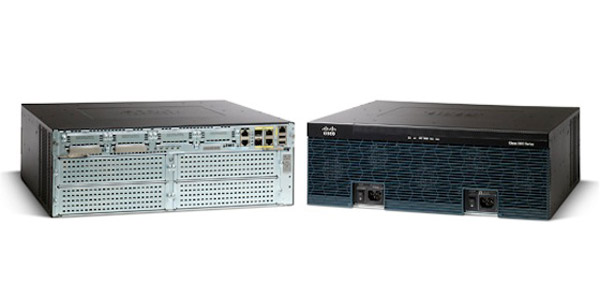 Network is the most important part of a business data infrastructure. Performance of a network noticeably reduced with the addition of telephony and video features over the IP network. Infrastructure of a network includes physical medium in the form of fiber optics, copper wiring, and wireless signals. The infrastructur also includes the devices used to transport packets and frames from a source to destination. These devices include switches, routers, wireless access points andserver/site load balancing tool.
Also, many companies need security devices installed on the network to assist with a secure transport and help inpreventing malicious behavior. This hardware includes IPS, firewalls, and access control systems. When it comes to network hardware manufacturers, Cisco is the leading name. If you have ever received quotes for Cisco equipment, the equipment are priced shockingly highly. As a result, network administrators or CTOs always look for more pocket-friendly alternatives that provide performance same as new Cisco equipment but costs lesser.
In the current economic conditions and with the inbuilt reliability and longevity of Cisco equipment, this is where the pre-owned or refurbished Cisco equipment come into the scene. The question is not why refurbished, but why buy new? Network administrators try to save the company's money, and these are just perfect solutions, as they provide cost savings between 50-90% off OEM list prices. Also, administrators do not have to worry about losing money, in the long run.This situation can be compared to buying a quality pre-owned car. Buying quality pre-owned networking equipment could decrease your exposure to depreciation.
Network administrators may be interested in certainly saving money and not losing money, but they are still worried about the reliability, availability, speed of delivery and the warranty on the pre-owned networking equipment before buying them. This goes without saying that when networking equipment or hardware goes down, the impact can be seen immediately on the complete enterprise in an adverse way. As it affects the productivity and business, therefore, availability, speed of delivery, reliability, and the warranty are all crucial components to the decision-making process when purchasing pre-owned Cisco equipment over new equipment.
Usually, the OEM has delivery times and availability issues for new networking devices that would affect a business in case a major element of their network goes down. However, with a reliable pre-owned Cisco vendor, their parts are easily available and can be shipped immediately or provide the service within a couple of hours to get business up and to run instantly. It is about time for management to consider pre-owned or refurbished equipment as an alternative to solve operational downtime, financial saving strategy and add points to their environmental initiatives.
In general, it is noted that issues encountered with Cisco's devices are related to applications bugs most of the times (approximately 98%) and only 2% of issues are related to hardware. Moreover, the MTBF on Cisco's equipment give these a lifetime of approximately 20+ years in most of the cases (click here to check our article on MTBF). Therefore passed the first 90 days of operation without failing, these devices conform to operate for years. Moreover, if we talk about the warranty of the refurbished products, then you will be surprised to know that reputed pre-owned equipment vendors provide better warranty than the OEM.
Whether your organization is running a network using equipment from a single provider or a multi-provider integrated network, the savings strategies will apply to other leading brands such as Juniper, HP, and Huawei.