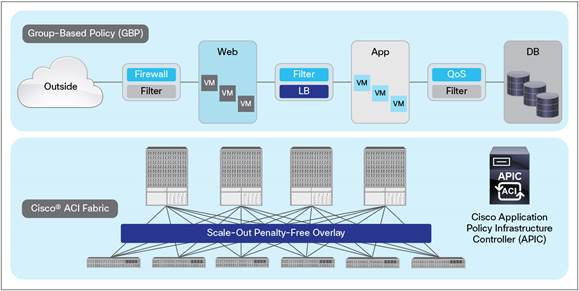 Cisco Systems rolled out a hardware-based alternative to software defined networking (SDN) approaches. Cisco is advertizing its "spin-in" Insieme Network's Application Centric Infrastructure that is built purposely for data center management and cloud computing, as a substitute to software-defined networking.
Basically, Application Centric Infrastructure (ACI) is a groundbreaking architecture that simplifies, optimizes and accelerates the complete application deployment life cycle immensely. Cisco ACI makes use of a complete systems based technique with tight integration between virtual and physical elements, an open ecosystem model and innovation spanning ASCIs (Application Specific Integrated Circuits), hardware and software. This creative technique makes use of a common policy based operating model across ACI ready network, security elements, overcoming IT silos and hugely decreasing complexity and costs.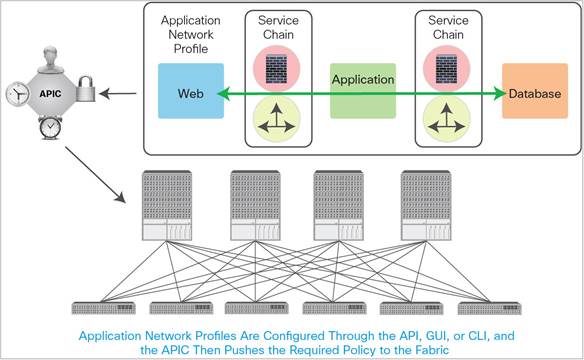 This infrastructure redefines the power of IT, making IT more responsive to changing application and business needs, increasing reactiveness and business value.
The advantages of ACI include:
Uncomplicated, application focused approach of expressing policy: By building policies that reflect application semantics, this structure offers a self-documenting, simpler mechanism for capturing policy needs without needing in-depth knowledge of networking.
Better automation: Grouping constructs allow advanced automation tools to simply manipulate groups of network endpoints at the same time.
Consistency: By grouping endpoints and applying policy to groups, the structure offers a concise and consistent technique to handle changes in policy.
Extensible policy model: As the policy model is intangible and not tied to particular network implementations, it can simply capture security, connectivity, Layer 4 through 7, QoS and more.
Some other benefits include:
Higher availability
Optimized cost structure
Applications delivered in business time
Fast deployment
Operational efficiency
Assists enable any workload
How Cisco Application Centric Infrastructure meets the requirements of SDN:
Changing traffic patterns: In the data centre the traffic is continuously increasing, and next generation data center architectures have to be optimized for this type of workloads. Cisco ACI utilizes a spine and leaf architecture that is great for workloads, assisting to ensure performance and continuous latency from any source in the data center to any destination. Also Cisco ACI enables to meet the requirement of easy accessibility. The content can be accessed from anywhere, any time with its penalty-free overlay.
The increase of cloud services: Enterprise IT departments can simply implement private clouds using Cisco ACI with the help of security policies, abstracting applications and IT services away from the current infrastructure. Instead of managing individual network devices, organizations can spend more time building connectivity policies using group based policy. In addition, lots of IT departments prefer this self-service model and using it, so they have control over their sensitive content on their own premises, rather than giving control to a public cloud service.
Additional bandwidth for big data: Cisco ACI offers a great solution for hosting huge data workloads. Cisco ACI provides a scale-out, cost-effective fabric, allowing the end user to incrementally increase the cross-sectional bandwidth of the fabric easily by introducing an extra scale-out spine node.